Valentin Bousch x Christopher Wool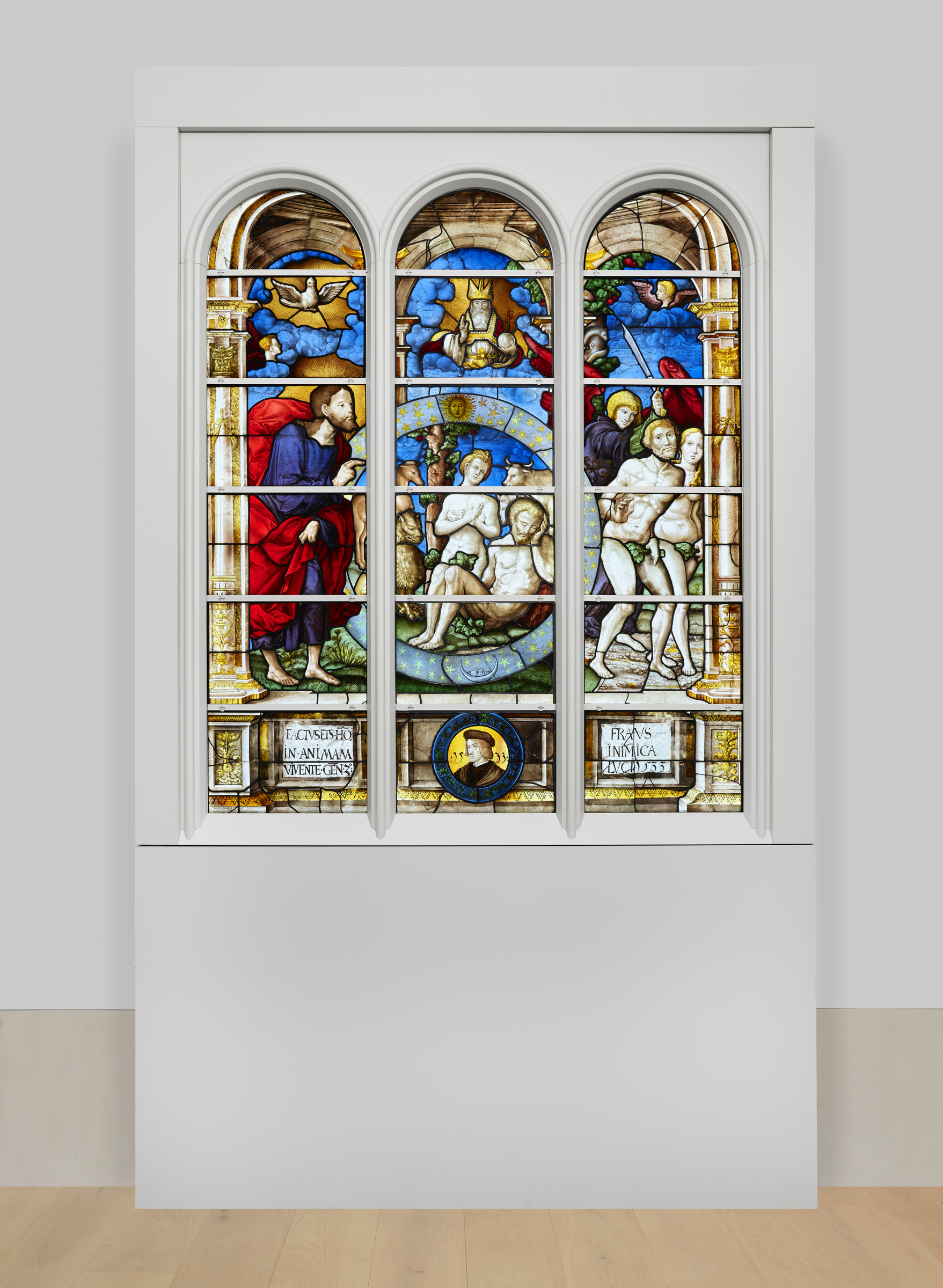 At first glance, Valentin Bousch's The Creation and the Expulsion from Paradise (1533), and Christopher Wool's Untitled (2013) appear to be entirely different from one another. Bousch's work aims to depict the biblical story of Adam and Eve's expulsion from paradise, while Wool's work is an abstract rendering of bronze and copper plated steel into a tangled web. Both artworks are created with very different materials that produce different final products. However, both artists were able to be innovative given the traditional restraints of their chosen materials. 
Bousch miraculously accommodated his compositions by utilizing the T-bars and iron rods accordingly to avoid visual obstructions. Wool transforms materials that usually provide certain difficult restraints. In Untitled, Wool has made steel, a rigid and unyielding medium appear to be flexible and in motion. Wool is known for embracing the imperfections of his mediums. Both Bousch and Wool worked in two very different time periods with different intentions; however, their approach and ingenuity to making art remains alike.
Penny Shapiro, Teen Educator 2022–23